Amphotericin B Supplemented Corneal Storage Media
SDSEB is now offering the ONLY FDA approved Amphotericin B supplemented media available in the U.S.
KERASAVE is validated to store corneal tissue at 4°C for up to 14 days. Kerasave media is FDA approved to be used with a slow-release tablet that maintains a 2.5 µg/ml concentration of Amphotericin B in solution for up to 14 days. This concentration has demonstrated to have effective antifungal activity while not having adverse effects on corneal endothelium. To learn more about Amphotericin B supplementation, please reach out to our team at eyebank@dcids.org.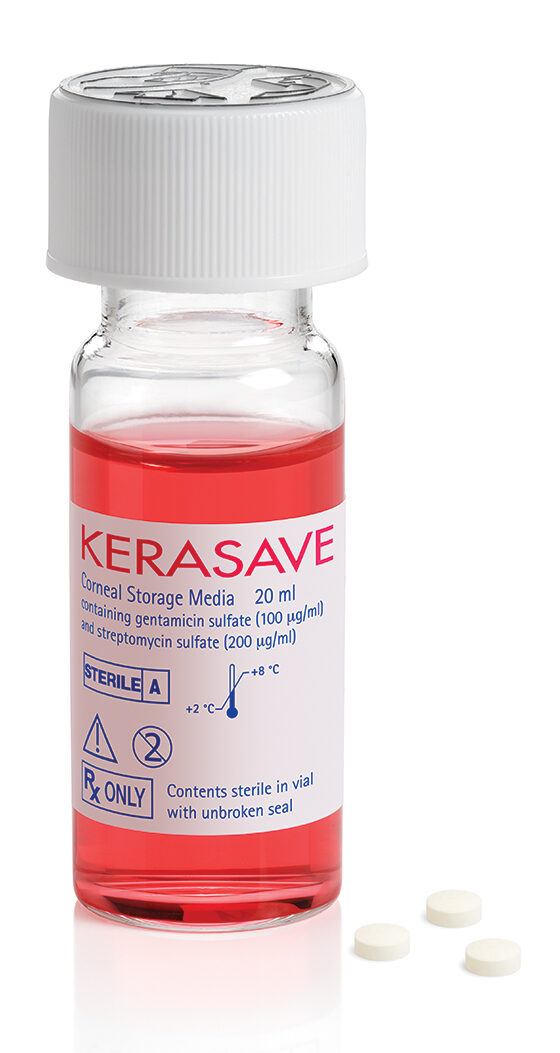 Research
Time-kill on porcine corneas contaminated with
C. tropicalis (ATCC 750), C. albicans (ATCC 10231), C. albicans (ATCC 90028) and C. albicans (ATCC MYA-2876)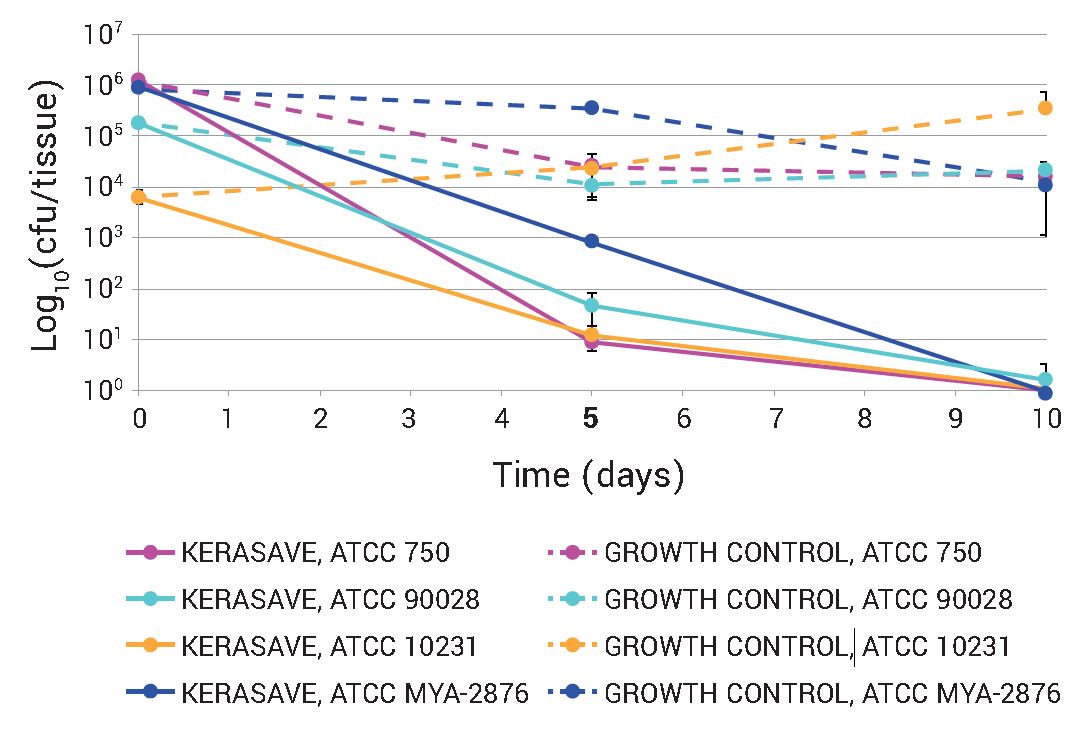 Endothelial cell density in donor corneas stored in KERASAVE and Optisol-GS for 14 days at 4°C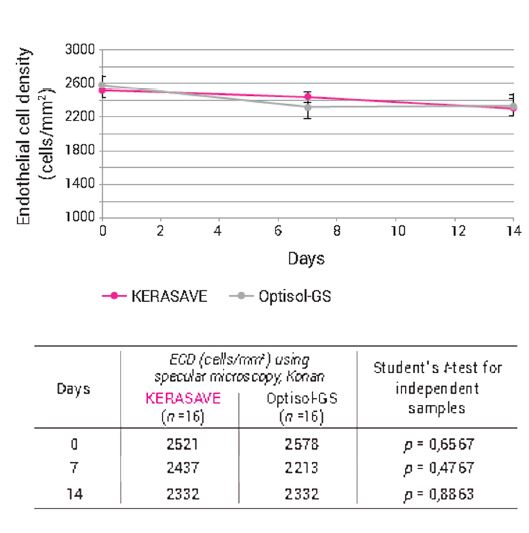 Alchimia. (2021). KERASAVE: MKT-292 REV. 2, [Brochure]