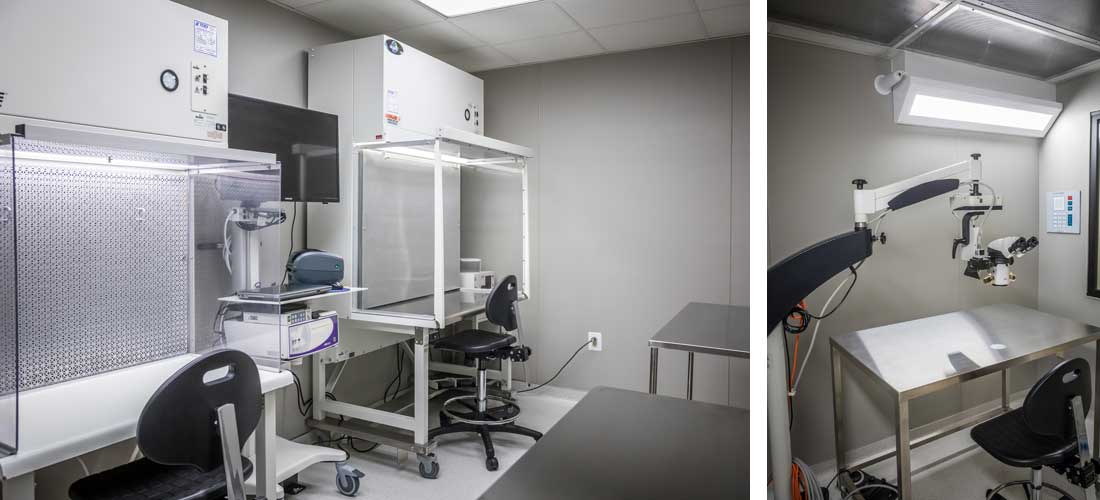 State of the Art Processing Center
Advancements in cornea transplantation have revolutionized the modern day eye bank's role in patient care. New corneal transplant procedures such as DSAEK and DMEK have increased collaboration between surgeon and eye bank to provide patients with the best possible outcomes. We take this charge very seriously and as a result, have made an investment in equipment and laboratory facilities that exceed all industry standards.
Our eye bank processing environments are comprised of ISO 5 and ISO 7 clean rooms with a controlled ante-room environment. These laboratories undergo routine disinfection and environmental monitoring to confirm they are in good working order and therefore ensure the safety of tissue being processed. The processing and tissue evaluation laboratories are monitored 24/7 and well stocked with equipment from some of the most reputable brands, such as Haag-Streit™, Konan™, Leica™, and Optovue™.