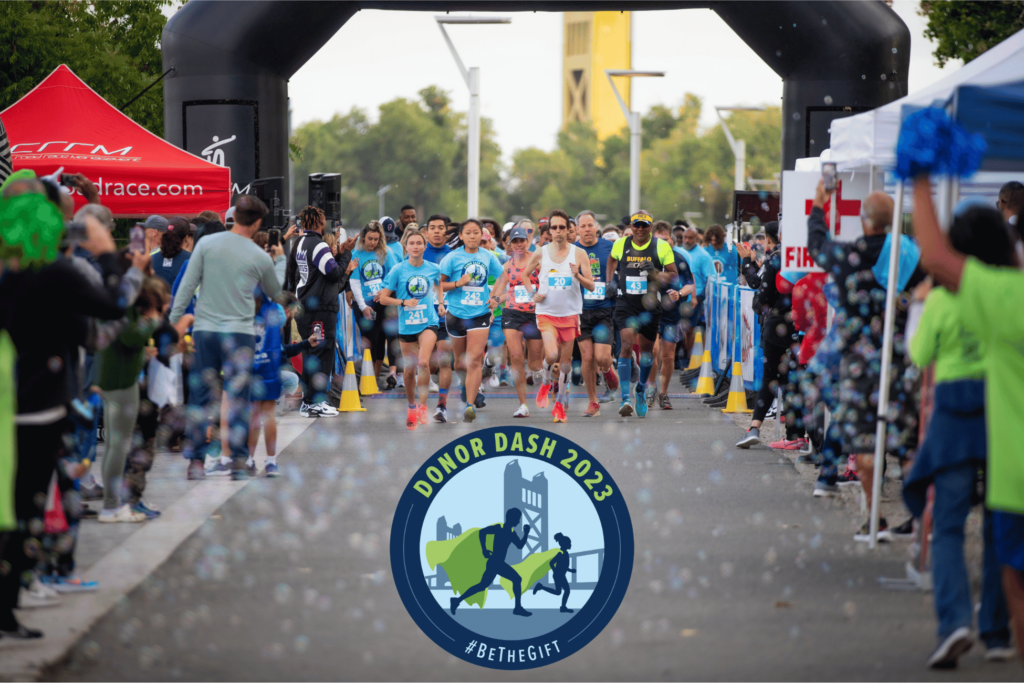 With their capes flowing, more than 315 super participants answered the call of the 3rd Annual #BeTheGift: Donor Dash 5K Run/Walk!
Thanks to our runners, sponsors, volunteers and costume contest judges, we reached our goal of $20,000! All proceeds of this event will go to support scholarships for students in underserved communities wishing to pursue careers in healthcare.  
We would like to highlight and thank the Capitol City Black Nurses Association, Philippine Nurses' Association of America – California Capital City Chapter and the National Hispanic Nurses Association, Sacramento Chapter for their continued partnership!
Every year our superhero theme exemplifies what it means to be a hero by supporting organ, eye and tissue donation. We celebrated donor heroes, donor families, transplant recipients, healthcare workers, and anyone who has registered as an organ, eye, and tissue donor.
Featured Donor Hero Story: Grace Mayberry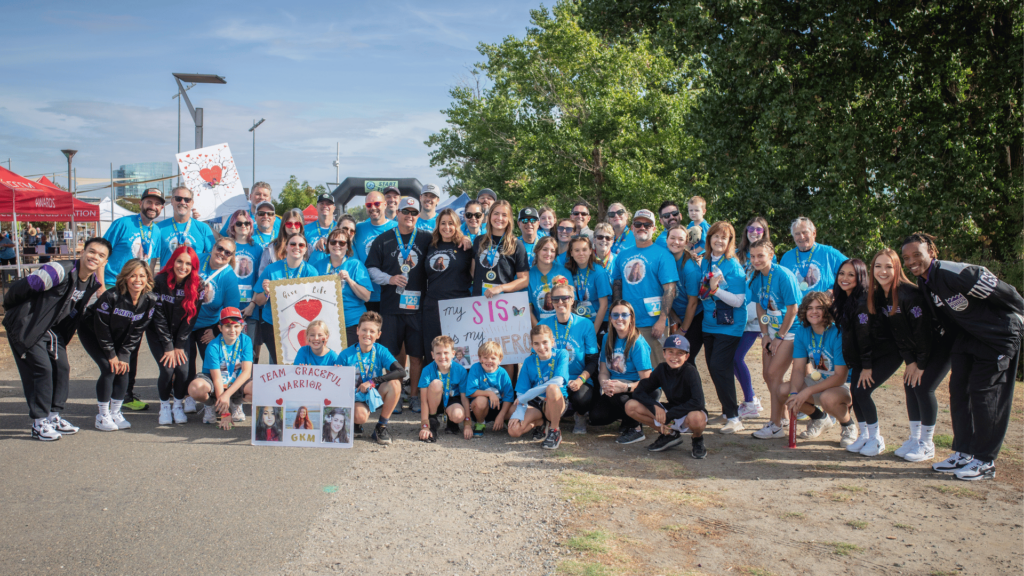 Grace Mayberry was a local resident of West Sacramento and became an organ donor hero at the young age of 18.
Her family and friends have shown up in full force as the Graceful Warrior team since her passing in 2019, and they continue to be our strongest team!
We were honored to hear her story from her mother (Denise), dad (Peter), and sister (Mia).
The Moment We've Been Waiting For… Race Results!
Want to brag about how quickly you finished the Donor Dash? All 5K times have been recorded for your reference!
To look up your results – CLICK HERE!
Our Captivating Costume Contest Judges!
It wasn't a Superhero Costume Contest without our esteemed panel of judges!
From Left to Right:
Quirina Orozco, West Sacramento Mayor Pro Tem
Henry Turner, former Sacramento Kings forward
Sakura Gray, Good Day Sacramento Reporter
Omar Sharif, Sharif Jewelers (Not pictured)
To watch Sakura's coverage of the #BeTheGift Donor Dash 5K on Good Day Sacramento – CLICK HERE!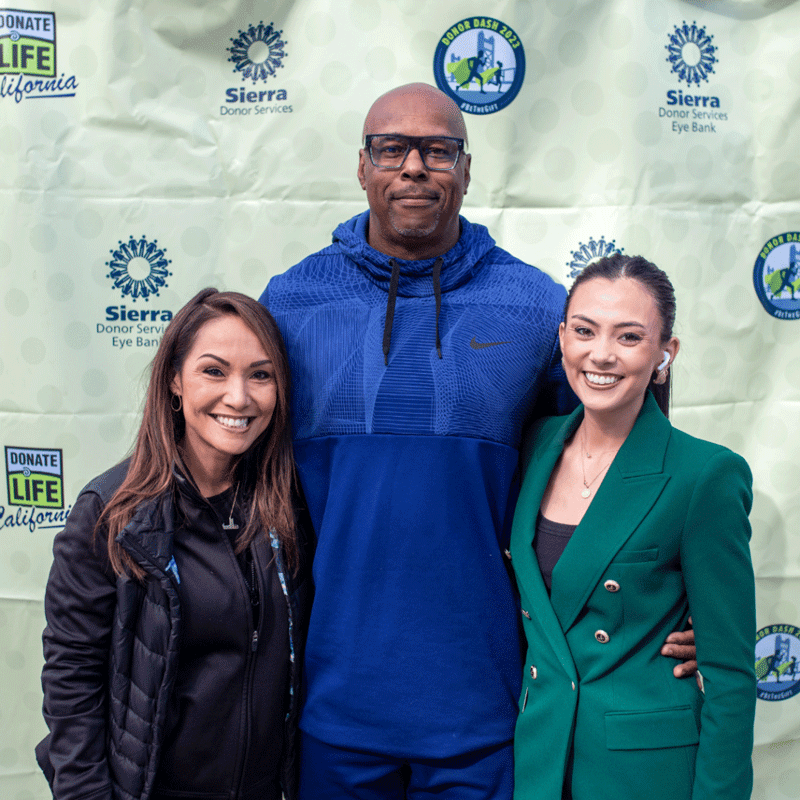 Our Spectacular Sponsors!
The #BeTheGift Donor Dash 5K would not be possible without the support of our sponsors!
Donate Life Avenger – $5,000 – Donate Life California
Super Supporters – $1,500 – LifeCell and Trinity Medical Solutions
Sidekick Supporters – $500 – NDS Print & Promotions and Sharif Jewelers
Incredible In-Kind Sponsors – Bishop's Pumpkin Farm, Burger Patch, Evangeline's Costume Shop, Raley's, Sacramento Kings, Sacramento History Museum and Wag Hotel Sacramento
YOU Saved The Day!
As we prepare for the next #BeTheGift Donor Dash 5K, we want to say thank you to all our participants, volunteers, sponsors and costume contest judges for making this possible!
We cannot express how grateful we are for your overwhelming support for organ, eye and tissue donation!